Webcast provider – realizing online live streaming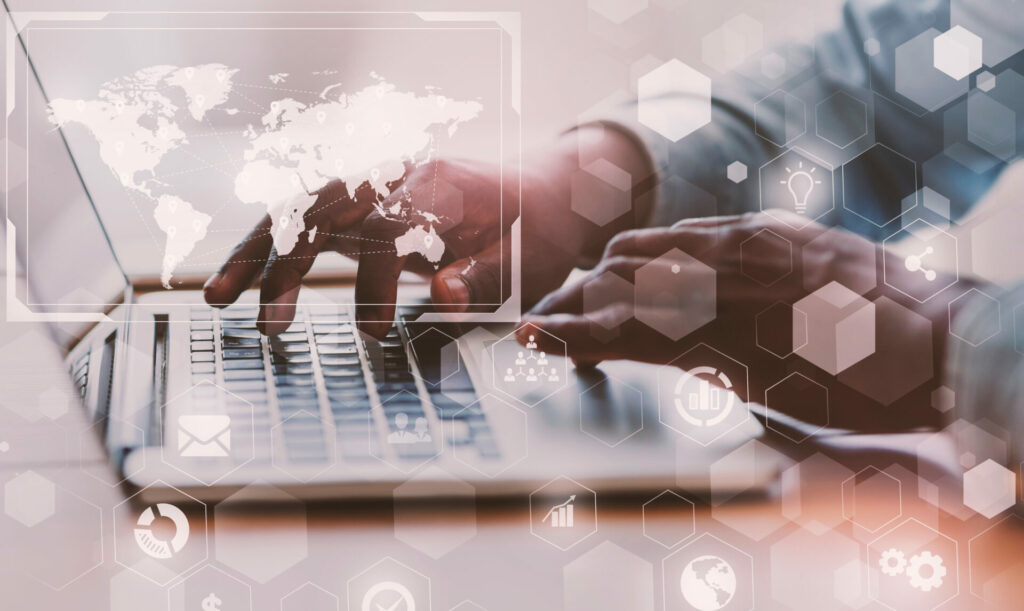 Looking for a way to share your event with a variety of attendees, regardless of location? Many webcast providers allow reaching a wider audience thanks to modern live streaming. However, with a large number of different webcast providers, it is not always easy to make the right choice. We show you what you should pay attention to.
What is a webcast provider?
A webcast is the transmission of audiovisual content via the internet. The term "webcast" is composed of the terms "web" for World Wide Web and "broadcast" for transmission. This translates as broadcasting via the Internet. Typically, a webcast takes place on a one-to-many basis, meaning the broadcast is transmitted from one location to an audience in multiple locations.
The corresponding platform by MediaEvent Services makes it possible to broadcast the content to viewers via live streaming. The possible use cases are manifold. The most common contents include:
Live Business Events
Corporate training
Meetings
Product launches
News formats
Technology required for a webcast
In order for webcasts to be streamed live to the audience, all you need is a laptop. All information and data such as audio, video, and other multimedia content must be produced, transmitted, and broadcast simultaneously so that the audience can follow it in real-time.
With an appropriate platform such as SlideSync in the background, the web event is made available to a wide audience efficiently and cost-effectively in high quality. In addition to a competent webcast provider, you will also need a stable and fast Internet connection for the stream, as well as the appropriate hardware equipment such as a camera, a computer, and a microphone.
What should a good webcast provider offer?
With the wide choice of providers available, it can be challenging to find the right webcast provider for your needs. By far not all webcast providers will be able to meet your individual requirements. But each provider offers its own unique advantages. Here's what you should consider when choosing the right webcast provider:
Professional video hosting
Professional video hosting is one of the fundamental elements for a smooth webcast experience.
Possibility of interaction
Do you want to not only stream a video-only broadcast, but also conduct public Q&A, polls, and more at the same time? Your chosen webcast provider should therefore also integrate appropriate tools.
To ensure data protection and confidentiality, secure connections for uploading and streaming are a mandatory requirement for a professional webcast provider.
Transmission security should be based on redundant, resilient connections.
Modern transmission protocols
A stable, secure, and at the same time efficient connection requires the use of modern transmission protocols such as RTMP streaming or alternatively an SRT stream.
Overviews for analysis and monitoring
To monitor the success of your webcast and the feedback it receives, your webcast provider should offer analysis and monitoring tools.
In order for your webcast to run seamlessly and without complications, you should pick an easy-to-use platform that meets the latest standards. A good webcast provider should discuss your individual requirements to ensure you get the most out of your webcast.
Since complications can always occur during webcasts, an easily approachable and customer-friendly provider is an advantage. This way, immediate assistance in case of problems and successful transmission recovery can be guaranteed by on-site or remote support.
When choosing a webcast provider, it is essential to determine in advance what you want to achieve with your live stream. This reveals the requirements that your matching webcast provider should fulfill in order to be able to deliver your stream to your audience in the best quality. In addition to the numerous functions offered, attention should always be paid to whether and to what extent the selected webcast provider can meet the required standards for data protection.
MediaEvent Services is your ultimate webcast provider whenever you are looking for professional live streaming and webcast platforms. Contact us today!
Let's talk about your event!