Live Survey Tool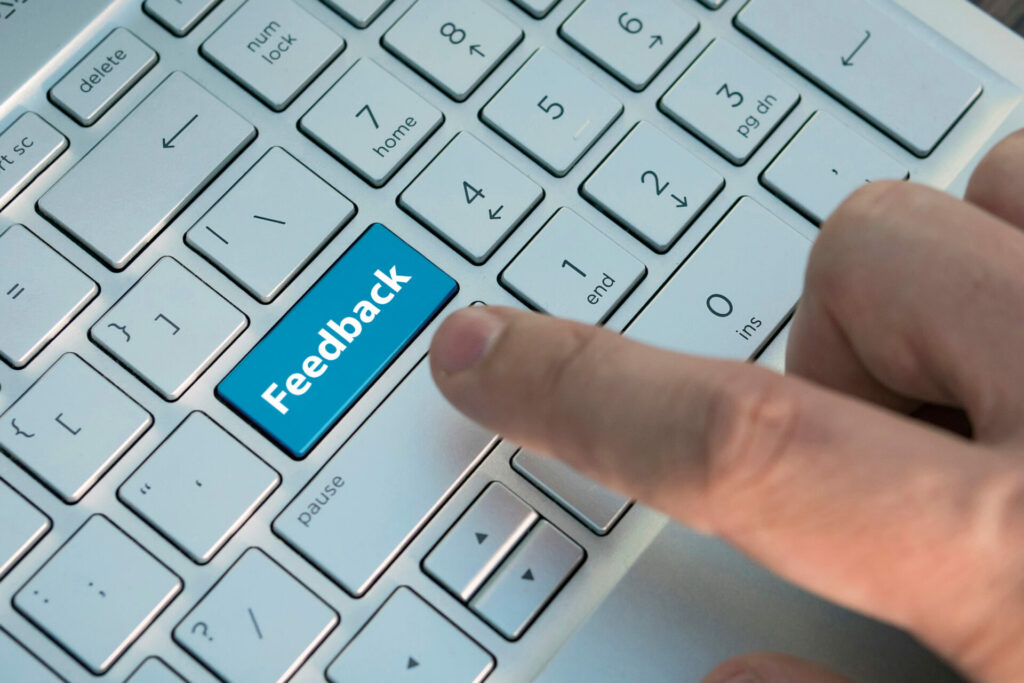 Direct feedback with SlideSync
A common point of criticism about online events like a webinar or a town hall meeting is that it is difficult to interact with the participants. With SlideSync's live survey tool, this belongs to the past! Thanks to this, you can directly involve your audience in the event and get direct feedback.
What does SlideSync's live survey tool do?
SlideSync is an online platform designed specifically to make online events more interactive. SlideSync's live survey tool is a useful feature that allows you to conduct real-time polls among your audience. It's a great way to improve the interaction between the audience and the speaker and ensure that the presentation meets the needs of the audience. It also allows you to gather valuable feedback from your audience, encouraging active communication and collaboration.
Advantages of live survey tools
SlideSync's live survey tool offers a variety of benefits to tailor your online event to your audience's needs. Among others:
Increase interactivity: by incorporating surveys into your presentations, you increase the attention and engagement of your audience.
Instant feedback: The live survey tool allows you to capture real-time opinions and ratings from your viewers.
Customizability: Create surveys tailored to your exact needs by choosing from a variety of question and answer formats.
Analysis and reporting: After completing a survey, you can view detailed reports and analyses to gain valuable insights and further improve your presentations.
Real-time polls
Another important feature of SlideSync's live survey tool is the ability to conduct live votes. This feature allows presenters to conduct polls and display the results in real-time. This is particularly useful when you want to gather feedback from your audience on specific topics. Live voting makes it quick and easy to get feedback from your audience and allows you to shape and adapt the content of your event accordingly.
Easy operation
SlideSync's live survey tool is easy to use. It doesn't require any special technical knowledge for anyone to use it, which makes it a great option for people who don't have a lot of experience with online presentations. The features are easy to understand and navigate, which helps keep the focus on the presentation rather than the technology.
We support the planning and realization of your corporate event .
Possible fields of application for the live survey tool
SlideSync's live survey tool can be used in many different application areas. These include in particular:
Webinars and online events:
Increase audience participation and engagement by conducting live surveys during your webinars.
Conferences and lectures:
Engage your audience by eliciting their opinions on specific topics or issues.
Test your participants' understanding and knowledge acquisition through interactive surveys.
Capture valuable feedback from customers during product presentations or sales calls.
Promote open communication in your company by giving your employees the opportunity to share their opinions anonymously.
SlideSync's live survey tool offers a variety of ways to increase audience engagement and interaction and collect feedback. It can be used in many different application areas and is a great tool for improving presentations, training, and events.
Don't wait any longer – contact us today to test SlideSync's live survey tool at your next online event.
Let's talk about your event!