SlideSync
Live streaming webcasts for the enterprise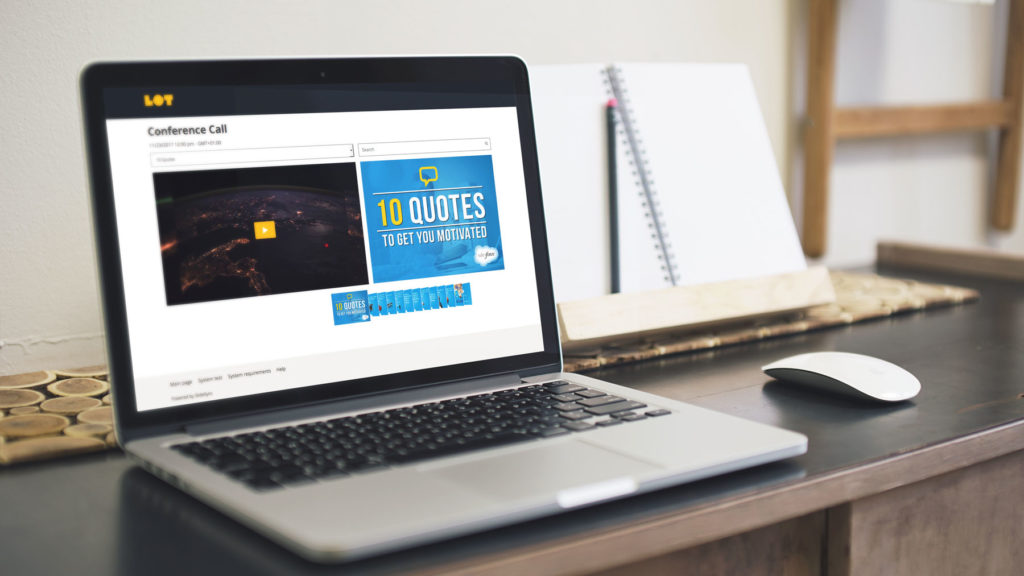 SlideSync is a customizable and well-established enterprise webcast platform to host your next livestream event. With a variety of different event types, interactive features, and custom designs, you can find the perfect solution for your next online, hybrid, or on-site event.
Developed in Germany in 2016 and continuously improved ever since, SlideSync empowers you to leverages bleeding-edge tech through an intuitive interface.
Using SlideSync, you can create a highly professional multi-camera event, or you can go live in a few minutes with a webcam without any prior experience. Involve your audience through a variety of interaction options, protect your webcast from unauthorized access, and design it in line with your corporate identity.
You are interested in creating a highly professional event and need customized support: Have a look at our Professional Services or contact us directly for more information.