Town Hall Meeting online – No problem with SlideSync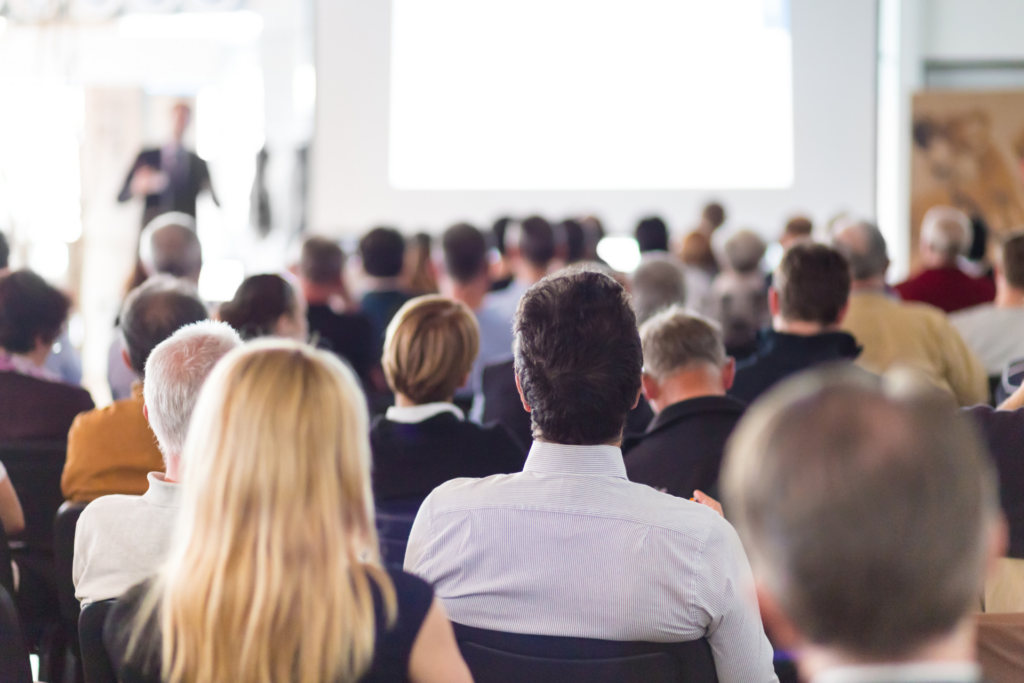 Nowadays, citizens want more participation in political processes, and politicians and decision-makers can also benefit from active citizen participation to promote the acceptance of certain decisions. But implementation often is a problem. In companies, the term Town Hall Meeting is also often used for presentations by the management or for a works meeting or staff meeting. With the right platform, any type of town hall meeting can be easily conducted online.
Design your town hall meeting online with SlideSync
In today's world, online meetings have become essential. In addition, the acceptance of online events has increased significantly in recent years. To ensure your Digital Town Hall Meeting or All Hands Call goes smoothly, SlideSync can be a valuable resource. The application is easy to use and offers a variety of features to help you create an effective and successful all-hands meeting.
Virtual Town Hall Meeting with SlideSync:
participate everywhere
SlideSync is a web-based application that allows users to share presentations online. This allows you to collaborate and facilitate discussions with participants during your meeting using the Q&A or live polling tool.
SlideSync lets you share your presentations from anywhere. The only thing you need is an Internet connection. You no longer need to gather all participants and attendees in one place. This can save valuable resources such as time and money on your all-hands call.
Online company meeting with SlideSync:
Access to the content at any time
In addition, SlideSync offers the possibility to record the event and watch it again later. Participants who were not able to attend the staff meeting can catch up on the content later. This is especially useful when the Town Hall Meeting contains important information that is of great importance to the participants.
All-hands meeting with SlideSync:
Promotes collaboration
SlideSync has a Q&A tool that allows participants to communicate with presenters. While your Town Hall Meeting is still going on online, you can give participants the opportunity to ask questions. SlideSync also comes with a real-time survey tool that allows you to quickly and easily gather feedback from participants.
We support the planning and realization of your corporate event .
SlideSync: Your perfect partner for a successful town hall meeting online
If you want to create a modern and interactive town hall meeting, SlideSync is a useful resource for that. SlideSync allows you to make your digital staff meeting engaging with the following features:
Share presentations online
Create a recording of the event and save it in your own media library
Real-time survey tool
Providing participant documentation as a download
Q&A tool for written questions to the speakers
If you're planning an event that you want to wow attendees with, be sure to consider SlideSync. SlideSync is the ideal software to ensure an effective and successful all-hands meeting. If you have any further questions, please feel free to contact our team at MediaEvent Services.
Let's talk about your event!