On-Site Streaming Productions
Professional on-site livestream productions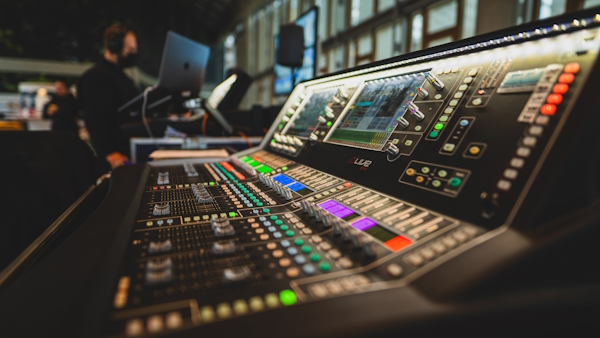 As your trusted partner and livestream event production specialist, we at MediaEvent Services are here to help you achieve your goals. We transform your event into a stunning digital or hybrid event that reaches your audience worldwide. From initial planning to execution, we'll help you every step of the way with your next on-site livestream production.
More than two decades of experience in livestream productions
Thus, with over two decades of experience and a continuous quest for innovation, MediaEvent Services has established itself as a leading provider of professional productions of livestream events. Our claim: Not just to meet your expectations but to exceed them. We create unforgettable digital and hybrid event experiences by combining state-of-the-art technologies, our professionalism and a strong focus on your needs.
We support the planning and realization of your corporate event .
Specialized solutions for your business
Every corporate communication and every event is unique. Therefore, our services are specifically customized to your needs. Digital or hybrid event – we ensure that every livestream production meets and exceeds your requirements. Our professional services team is therefore your full-service livestream provider for any corporate online events:
We support you according to your needs and realize your next live event.
Excellent technology for your on-site production
We offer a range of state-of-the-art technology to ensure your event is successful. This includes state-of-the-art 4K cameras and broadcast equipment, as well as high-quality audio technology and lighting. In addition, our mobile internet with bundled LTE routers ensures a fail-safe connection, enabling smooth operations to provide optimal infrastructure even for locations with low bandwidth or connectivity issues.
Redundant streaming and AV systems
At MediaEvent Services, we use redundant transmission technology and our livestream platform SlideSync to ensure an interference-free webcast. We can ensure a smooth transmission of your live events through high-quality AV and streaming technology. Furthermore, we provide SNG transmission vehicles if required to broadcast your live stream from any location via satellite to our state-of-the-art control room reliable and failure-free.
Your partner for livestream productions
Based in Wetzlar (Hesse), we offer our services worldwide and are regularly on the road in the DACH region. No matter where your event takes place, you can always be assured of our quality and commitment.
Let's work together to make your next event an unforgettable experience. Contact MediaEvent Services today!
Let's talk about your event!