IR Calls – Successful communication with investors and analysts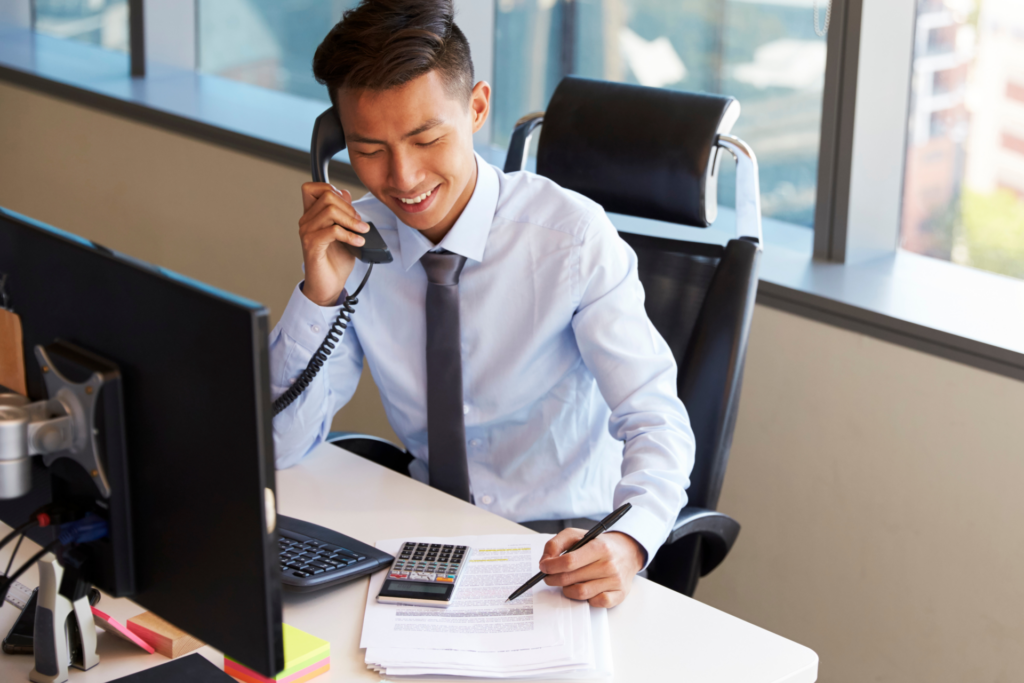 Effective and transparent communication mechanisms are essential for the success of a company. Within this context, investor and analyst relations play a crucial role in strengthening a company's market positioning and communicating its financial performance. SlideSync provides you with a trusted, secure and innovative platform with a solid teleconferencing solution to easily and securely reach the press, analysts and your investors with an IR call.
What are investor relations calls?
An investor relations (IR) call is a type of communication between a company and its investors and analysts. It is a specific conference call or webcast event in which the company presents key information about its financial performance, strategic direction and other related topics. IR Calls allow investors and analysts to ask questions and have a direct exchange with the company's executive management. This kind of communication promotes understanding, trust and transparency between the company and its stakeholders. IR calls are an important instrument in the field of investor relations to strengthen the relationship with investors and to maintain the dialogue about the development of the company.
Secure and reliable IR calls with SlideSync
SlideSync is a webcast platform specifically developed to optimise your corporate communication. Featuring high security, quality and extensive interactivity – SlideSync is the ideal solution for your press and analyst calls. We provide our range of IR Call solutions on servers hosted in the EU, because security is our priority. When it comes to your investors, we understand that their data is valuable. Therefore, we place special emphasis on keeping them safe and secure.
Interactivity for a global audience
Besides security, SlideSync also puts great emphasis on interactivity. Our platform features multilingual webcasts to ensure that you can reach a wide range of investors, regardless of their physical location or native language. On top of that, we offer a variety of interactivity features that engage your audience and enable effective communication.
Convenience and flexibility: conference call feature
We go one step further to increase the convenience and efficiency of your IR calls. By using our integrated and moderated telephone conference feature, you can decide whether your viewers are only allowed to ask written questions in the web view or whether they are allowed to ask oral questions in a phone Q&A. Not only does this feature increase the comfort for your investors, but also the interactivity of your webcast. A qualified operator is available to ensure the proper implementation and technical supervision of the Q&A session.
We support the planning and realization of your corporate event .
Quality that creates trust
Quality is a key factor when it comes to gaining the trust of your investors. This is why we offer a platform that allows you to deliver high-quality webcasts that get your message across effectively and professionally.
But there are also other advantages to using SlideSync:
Why SlideSync for your IR Calls?
No software installation required: SlideSync is a cloud-based platform, which means neither you nor your investors need to install any software. All IR calls can be made easily via your web browser and/or on the phone.
User-friendly web view: The SlideSync web view is intuitive and easy to use, so you can focus on what really matters – communicating with your investors.
Individual design: Using SlideSync, you can customise the online view of your press and analyst calls to match your company's CI guidelines. This ensures a consistent and professional presentation.
High-quality audio and video streaming: SlideSync gives you high-quality audio and video broadcasting that ensures clear and interference-free communication.
Interactive Features: SlideSync allows you to host an interactive Q&A session during the IR Call, either with written questions, or from a telephone Q&A if desired. This encourages the dialog with your investors.
Take your IR calls to the next level
SlideSync has the flexibility and functionality you need to make effective and successful press and analyst calls. Our IR Call solutions are not only secure and of high quality, but also innovative and customised to your needs. You can be assured that your IR calls are in best hands with SlideSync. Check it out today and experience the difference.
Let's talk about your event!