SRT Stream – stable live streaming for your event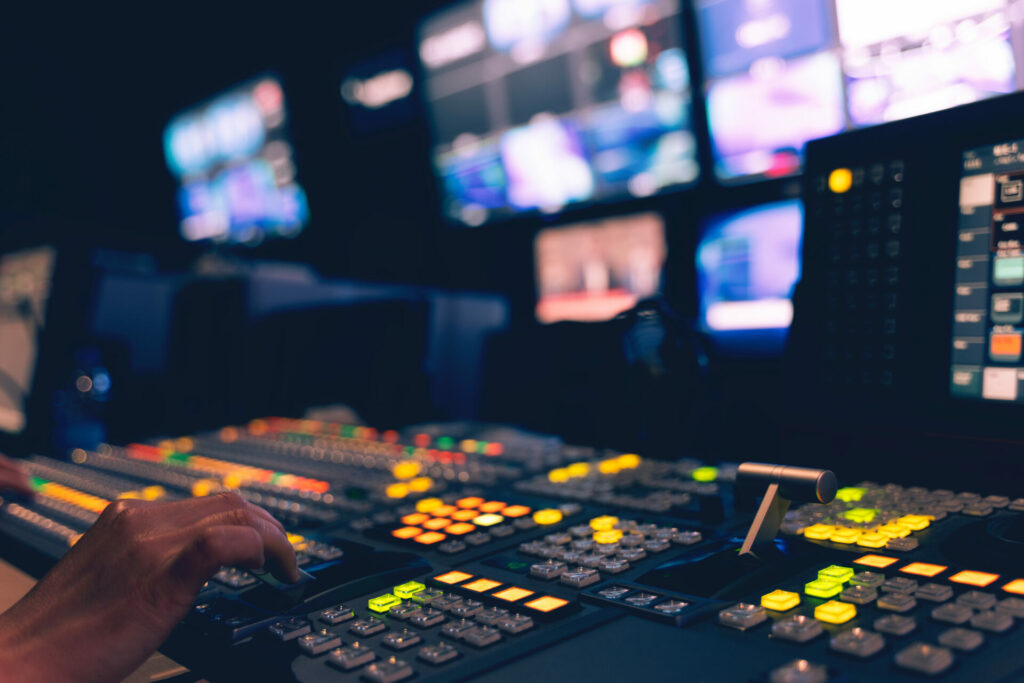 As an event organizer, it is your responsibility to guarantee a seamless event experience. With live streaming, you can also meet modern standards and reach wider audiences. To ensure that your transmission is stable and without complications, SRT Stream technology offers an ideal solution for your video streams that will amaze your audience.
What is SRT Streaming?
Whether it's a meeting with co-workers, a product launch with customers, or just about any other event you can think of, almost every event that once required face-to-face presence can now be live-streamed. But nothing is more distracting than malfunctioning or stuttering video streams with jerky, frozen or distorted video. SRT technology has been developed precisely for these challenges of secure and interference-free remote video transmission.
SRT-Stream lives up to its name "Secure Reliable Transport". It provides fast, secure, and stable video streaming even despite less than perfect internet connection with low latency and high reliability. Secure Reliable Transport (SRT Stream) is an open-source protocol that combines state-of-the-art technologies for encoding and recovery of lost packages, as well as prevention of fluctuations. This ensures the high integrity and quality of the live stream.
To do so, the SRT protocol uses the latest standards of real-time IP communication while improving traditional methods of network troubleshooting. This provides very stable data streams with low latency.
How does an SRT Stream work?
In SRT streaming, a dedicated communication link is established between the SRT source (encoder) and the SRT destination (decoder) to control the transmission and recovery of the data packages to be streamed. The respective SRT target can be a server or a CDN (Content Delivery Network) as well as any other SRT-supporting device. Compared with RTMP streaming, this offers far more flexible application options.
Since SRT-Stream uses its own methods for recovering lost packages and User Datagram Protocol (UDP) packets within the network, these can be individually adapted to changing network conditions. For example, when the network state is getting poorer, more buffer packets are added for the video quality to be improved. When network conditions improve, latency is reduced to provide an even better real-time streaming experience.
For a seamless connection between the transmitter and recipient, SRT requires that each firewall between the source device and the target device must be traversed. To do this, the SRT protocol uses three patterns:
Caller
Listener
Rendezvous
SlideSync will also support the SRT standard in the future.
Professional solutions by MediaEvent Services
At MediaEvent Services you will find the ultimate solution for your live webcast. Feel free to contact us and we'll help you with your next digital webcast event! We are looking forward to your inquiry.
Let's talk about your event!