Web conference
SlideSync: The ultimate solution for your efficient web conference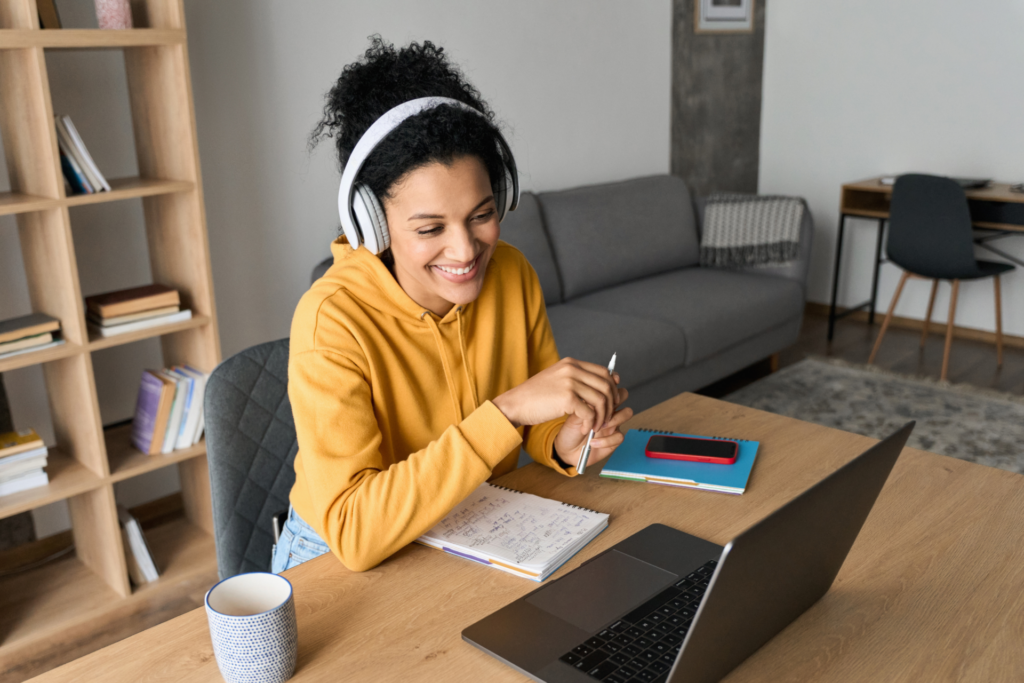 Web conferencing is part of everyday life in many companies these days. They are effective, time-saving, and enable exchange among each other regardless of location. For this to work smoothly, you need the right platform. SlideSync offers you a comprehensive and stable solution to run your web conference.
The perfect tool for your web conference
SlideSync is an innovative web conferencing platform that aims to provide users with a seamless and interactive experience when conducting online events. The platform makes it possible to organize presentations, webinars, training sessions, and conferences easily and efficiently without participants or organizers having to download or install special software.
Advantages of a web conference with SlideSync
SlideSync offers you significant advantages for your web conference with its numerous features. Among the most important are:
Easy operation
SlideSync is a user-friendly platform that allows you to set up and manage web conferences quickly and easily. The intuitive user interface and the wide range of functions make organizing online events a breeze.
Interactive functions
SlideSync offers numerous interactive functions that promote communication between participants and organizers. For example, surveys, Q&A sessions, and the ability to share presentation materials live.
Scalability
The platform is scalable and can be easily adapted to the needs of companies of any size. Whether it's a small training session or a large international conference, SlideSync provides the power and flexibility you need.
Security
SlideSync emphasises user security and data protection Advanced encryption technologies and DSGVO-compliant data processing also protect all data and communications.
Use cases of a web conference with SlideSync
Business presentations
With SlideSync, companies can create impressive presentations and also share them in real-time with customers, partners, or employees.
Training and education
The platform is ideally suited for training and education measures, as it offers interactive functions that promote the learning process and enable participants to actively participate.
Product presentations
SlideSync is great for holding product launches, where companies can introduce new products and services and answer questions from prospective customers.
We support the planning and realization of your corporate event .
Good reasons for your web conference with SlideSync
Web conferencing on SlideSync provides businesses and organizations with an efficient and user-friendly solution for holding online events. With a lot of features that encourage interaction and collaboration, SlideSync is the ideal choice for businesses looking for a reliable and powerful web conferencing solution. Regardless of the size or industry of the organization, SlideSync enables effective communication and collaboration and likewise helps increase event productivity and reach.
Customization
The platform allows organizers to customize their web conferences to create a unique and engaging experience for participants. This includes design, color scheme, and branding customization, as well as custom content integration.
Customer support
SlideSync offers top-notch customer support to help event organizers with any questions or issues they may have. The support team is available by email, phone or live chat and provides fast and effective solutions.
Resources
The SlideSync website offers numerous resources to help organizers plan and execute their web conferences. This includes detailed guides, video tutorials, blog articles and FAQs to help event organizers get the most out of the platform.
Pricing
SlideSync offers different pricing models tailored to the needs of companies of all sizes. With monthly subscriptions or customized solutions for one-off events, event organizers can choose the right pricing structure for their needs.
How to make your web conference a success
Overall, SlideSync is an excellent choice for businesses and organizations looking for an easy-to-use and powerful web conferencing solution. With its intuitive user interface, interactive features and scalability, SlideSync enables the effective execution of online events, regardless of the size or type of event.
With SlideSync's powerful features, you can be sure that your web conferences will be a complete success. Experience the benefits of SlideSync and contact us today!
Let's talk about your event!