SlideSync: GDPR-compliant livestreaming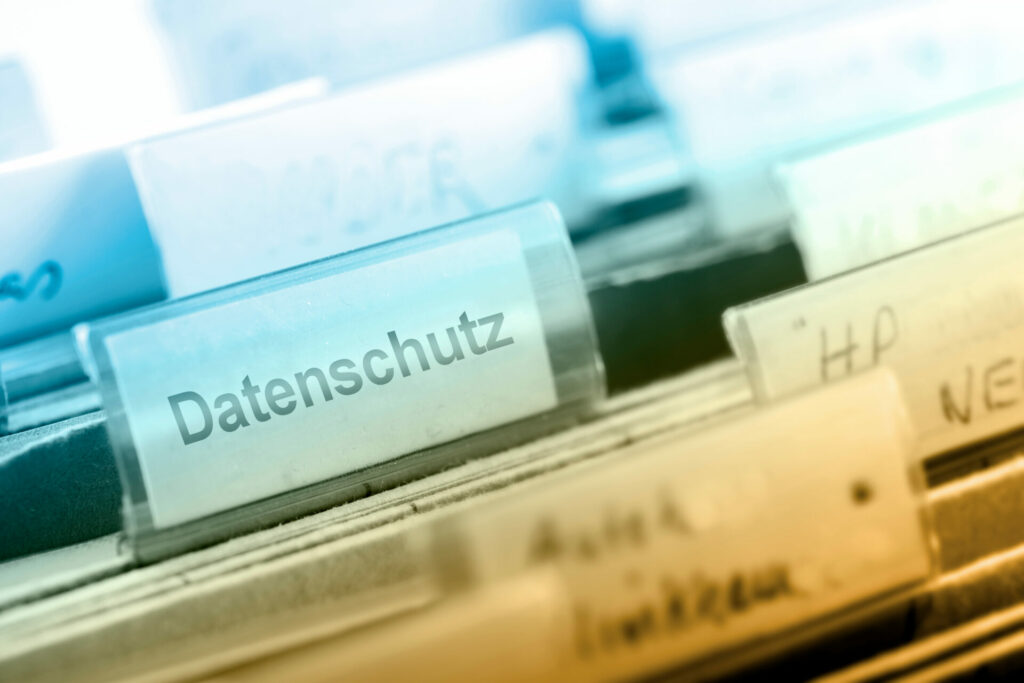 Livestreaming has established itself as an indispensable tool in our digital world. It allows us to share events in real time and reach a wide audience. However, this means at the same time dealing with various challenges, especially regarding data protection. At this point, SlideSync comes on the scene: your solution for GDPR-compliant livestreaming.
GDPR and Livestream: Why does it matter?
Compliance with the GDPR in livestreaming requires a careful and conscientious approach. Because: Anyone who appears in the livestream must be informed about the use of their data. This means hosts must ensure they obtain consent from all stakeholders and clearly communicate how they will use and store this data.
We support the planning and realization of your corporate event .
SlideSync: Your key to compliance with GDPR
SlideSync is committed to meeting the strict requirements of the GDPR while providing a first-class livestreaming experience. For this, we implement the GDPR requirements in a user-friendly platform. You can rely on excellent quality and full data protection compliance in your livestreams with SlideSync.
Data minimization and secure storage
We strictly follow the principle of data minimization: SlideSync only collects the necessary personal data for interaction, authentication, and reporting purposes. Once an event is deleted from our platform, any associated data will also be irrevocably deleted. Furthermore, the data is stored securely on servers within the EU until deletion to ensure compliance with data protection regulations.
Transparency and data subject rights at SlideSync
At SlideSync, we value the fact that all participants know and can exercise their rights. Therefore, all information concerning data processing is designed transparently and is easily accessible. We process data subject rights requests promptly and respond within one working day to ensure that all attendees can effectively protect their data under the GDPR.
Q&A-Tool and data security
Only the hosts and the administrators of MediaEvent Services have access to the submitted questions and the associated personal data via the Question-and-Answer Tool (Q&A Tool) of SlideSync. This ensures that any confidential information is kept secure and not shared without consent.
Statistical reporting in real time
With SlideSync you get detailed usage statistics, for example about the attendees' duration of use, which is measured down to the minute. We collect data that only contain generic information, such as the type of web browser, the terminal device, or the used IP address. This information does not allow any conclusions regarding the person. Hosts can use these statistics to optimize their events and better tailor them to their target group without having to worry about data protection.
Data Processing Agreements: Our commitment to you
Whenever personal data are processed, a data processing agreement (DPA) is essential. SlideSync offers its clients solid foundations for DP agreements to ensure that data protection obligations are met.
Secure streaming apart from social media
SlideSync is a secure and tracking-free alternative to streaming via social media platforms, which often involves extensive tracking and uncertainties about data storage.
Respect for copyright
In addition to compliance with the GDPR, we also consider other legal aspects such as copyright. You can be sure that all content presented in the livestream complies with legal requirements when using SlideSync.
Get advice today
Do you want to increase the quality and data protection compliance of your livestreaming activities? MediaEvent Services is at your side to get the most out of your livestreams while always complying with the GDPR regulations. Contact us today to learn more about our customized solutions. You can rely on a streamlined, secure, and compliant streaming experience with MediaEvent Services.
Let's talk about your event!