Professional Services
Live-streaming event production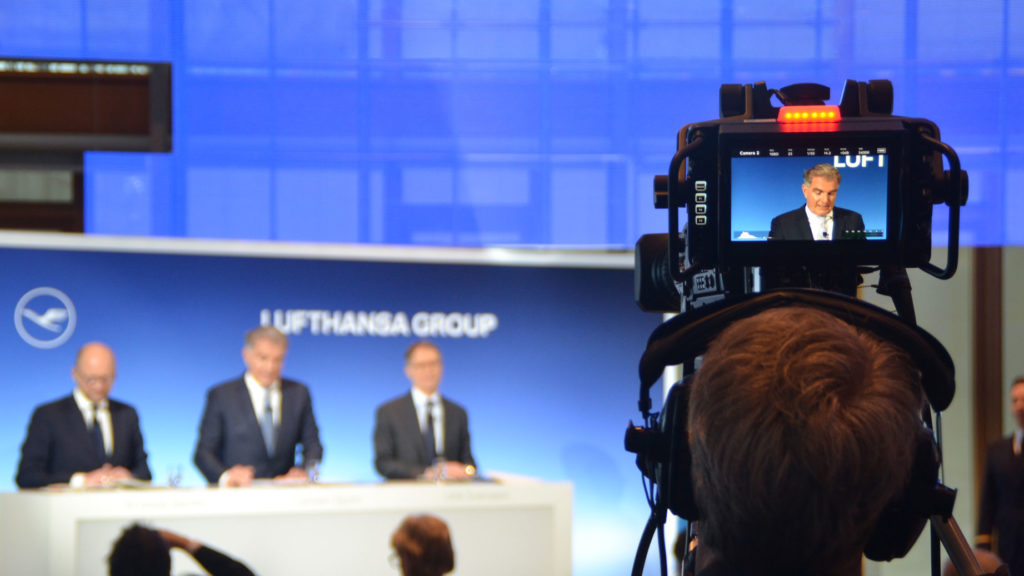 MES Professional Services provides a 360-degree service for your online event, be it webcast, webinar, team meeting, or anything else with online attendance. More than two decades of experience and genuinely professional operations provide you with the expertise and reliability you expect. Service is à la carte: We can take care of the entire event organization or only the services you need.
Talk to the experts on how they can help you. Whether you need assistance with SlideSync or another webcast- and collaboration tools, professional sound or camera support, on-site internet connectivity, or satellite transmission from every corner of the world. And MES Professional Services are available worldwide through approved production partners in Europe, Asia and United States.
Our service portfolio
Event Support
For on-site productions, we support with state-of-the-art broadcast technology for audio, video and encoding, as well as our experienced production staff.
MES attaches great importance to redundancy and bidirectional transmission paths at every event to assure maximum reliability.
In addition, the Professional Service Team is happy to present you with reliable, established solution concepts for locations with low bandwidth or connectivity issues. Using satellite transmission vehicles worldwide, we can transmit your webcast directly via satellite.
Benefit from our existing infrastructure and expertise, even from a distance. From the Webcast Operations Center, our specialists support you in the execution of your remote webcast, regardless of the platform.
In addition, we offer the possibility of a remote connection with the MES Interpreter Hub to make your event multilingual.
Event Planning
We are your professional partner for the planning of corporate online events of any size. Together, we determine their requirements and support with our extensive expertise at all times. The success and seamless execution of the event is always the focus of our attention, whether as an online, hybrid or on-site event.
Post-production
Professional Services provides expert post-production support to help deliver content according to your specifications.
Take advantage of the recording of your event or other footage – whether for internal use, social media, or other external channels. When it comes to producing highlight clips, teaser videos, and video statements, we are your reliable contact.
User training
Learn from Professional Services how to use your existing technical equipment correctly, so that you can soon be able to run self-managed events. We can also advise on the purchase of new equipment and set up your own webcast studio.
Let us help you get familiar with SlideSync, the user-friendly webcast platform from MES, so nothing stops you from hosting your own self-service webcast.
Support for your communication platform
MES provides support for all common communication platforms. For example, we can assist you with the setup of an online meeting with your Microsoft Teams or Skype for Business environment up to the complete AV production with streaming. Our support is as flexible as you need it, no matter which product you use.

Professional Services at work
No event is too small, too big or too complex.