SlideSync – webcast platform for enterprises
for scalable, interactive and secure online events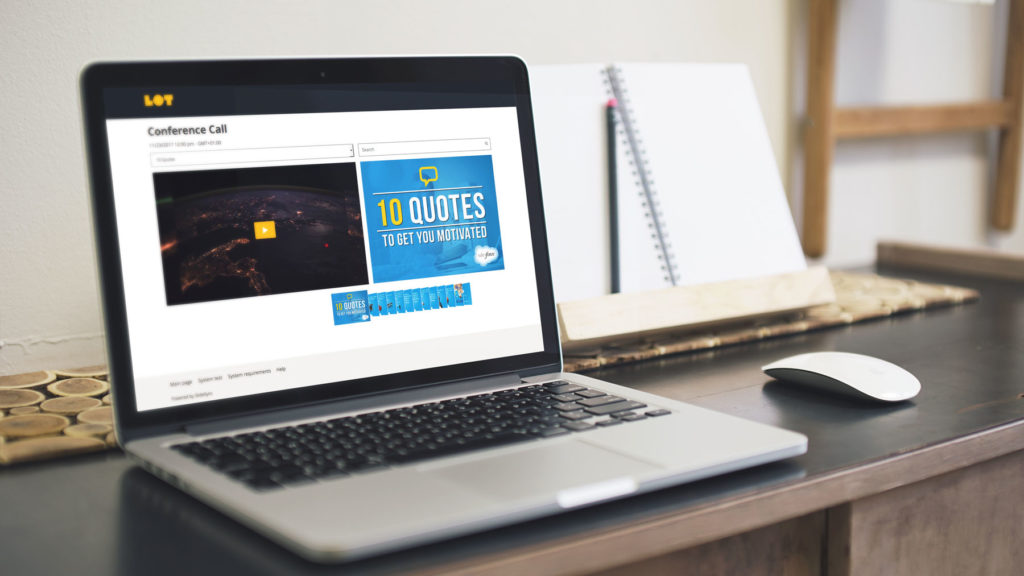 Revolutionize your online events with SlideSync
In our increasingly digital world, webcasts and online events are gaining importance. Therefore, it is important to use a powerful webcast platform that offers scalability, customization, interactivity, and security. SlideSync meets all these requirements and even goes beyond by providing extensive analytics and advanced features. This allows event organizers to optimize their events and participants to enjoy an engaging, interactive experience.
What is SlideSync?
SlideSync is an innovative webcast platform that allows you to live-stream interactive online events. Your presentations are synchronized to the video in real-time, so you can provide a seamless, entertaining, and memorable experience for your attendees.
Self-service webcast platform: flexibility for different requirements
SlideSync is a self-service webcast platform that can broadcast via webcam as well as with professional equipment. This gives you the flexibility to adapt your online events to your specific needs and requirements. Whether you want to give a basic presentation with your webcam or hold a high-end event with professional equipment, SlideSync offers the flexibility and adaptability you need.
Cloud-based and user-friendly webcast platform: no installation required
SlideSync is a cloud-based webcast platform that requires no installation. You can easily access the platform to create and manage your online events without downloading any additional software. This makes SlideSync especially user-friendly and easily accessible for event organizers and participants.
Interactivity: Multiple tools to engage your audience
SlideSync offers a variety of interaction options to encourage participant engagement during your online events and ensure an enjoyable experience for all stakeholders. In this way, you create a dynamic atmosphere that encourages dialogue and delivers valuable insights. The combination of these features makes SlideSync an ideal webcast platform for successful and engaging online events. Take advantage of the interaction possibilities to align your event content with the needs of your audience.
Q&A Tool:
Encourage dialogue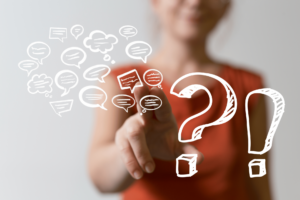 Participants can ask questions during the event, and you answer them live. This encourages interaction and allows you to directly address your audience's concerns and issues. Have your attendees vote for the most interesting questions to ensure the most relevant topics are covered during the event.
Multilingual:
Global reach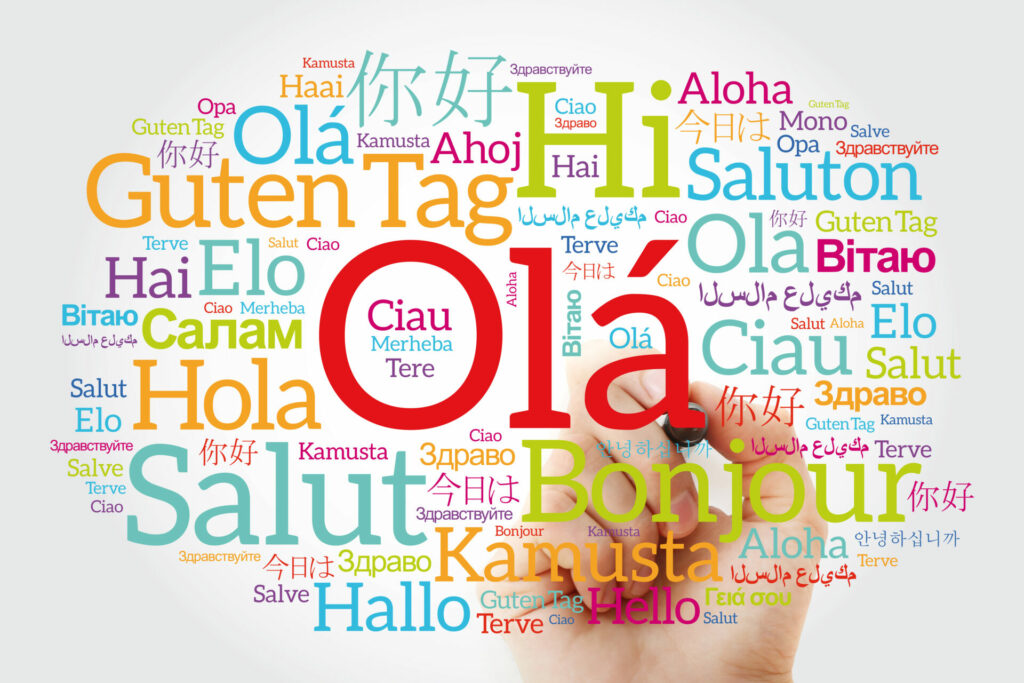 Overcome language barriers by making your online event multilingual. Provide the live stream and presentation in multiple languages and allow participants to select their preferred language and presentation. Perfect synchronization is ensured to guarantee an enjoyable experience for the audience.
Surveys:
Gain insights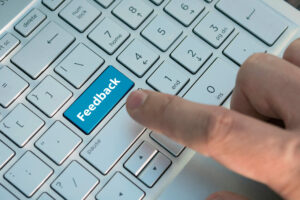 Create surveys to get valuable feedback from your participants and learn their opinions on various topics. The results of the surveys are analyzed and visualized in real-time, creating an interactive and dynamic atmosphere. This increases audience engagement and helps keep them actively involved in the action.
Webcast platform with individual design: your brand in the spotlight
Our webcast platform allows individual design according to your specifications. With SlideSync, you can customize colors, fonts, and layouts to reflect your brand and ensure a professional look for your events. This adaptability ensures that your events are unique and engaging for your attendees and participants.
Scalable and secure: One webcast platform for thousands of participants
For a successful online event, high-quality and fail-safe streaming is essential. Designed for scalability and resilience, SlideSync allows you to host events for thousands of viewers without interruption. Use redundant connection paths to make your event even more secure. Our platform automatically adjusts to the number of participants. In case of outages, SlideSync switches to alternative connection paths to ensure a smooth and uninterrupted experience for all viewers. With SlideSync your online events are ready for any audience.
Analytics: Live event analysis and data collection
SlideSync provides extensive analytics for your live events. Get detailed statistics about attendee numbers, engagement, survey results, and much more. This information helps you to continuously optimize your events and tailor your online events to the needs and interests of your audience. Attendee registration also lets you collect various data relevant to your personal analytics in a DSGVO-compliant way.
Protected access: Secure online events with SlideSync
SlideSync offers several ways to protect your online events from unauthorized access and ensure that only authorized people participate in the event. For example, you can secure your online events with password protection, IP or domain restrictions, or attendee registration. You can conveniently invite people, manage their registrations and view attendee data via the backend of the webcast platform. This way you can keep track of the event and ensure its safety at all times.
Customer-centric support: Fast & in person
We pride ourselves on providing our customers with fast and personalized support. Our trained staff is always available to answer your questions and help you solve problems. With us, inquiries do not sink into an anonymous ticket system, but are handled individually and targeted to ensure that you receive the best possible support.
SlideSync – the webcast platform for successful online events
SlideSync is the ideal webcast platform for secure online events that require scalability, customization, and interactivity. With our easy-to-use self-service platform, extensive analytics, and customer-centric support, we enable you to create professional and engaging events for thousands of viewers, while driving audience engagement and satisfaction.
Discover SlideSync and revolutionize your online events with our powerful webcast platform. Test our platform with a free trail!
Let's talk about your event!