Professional Services
Live-streaming production service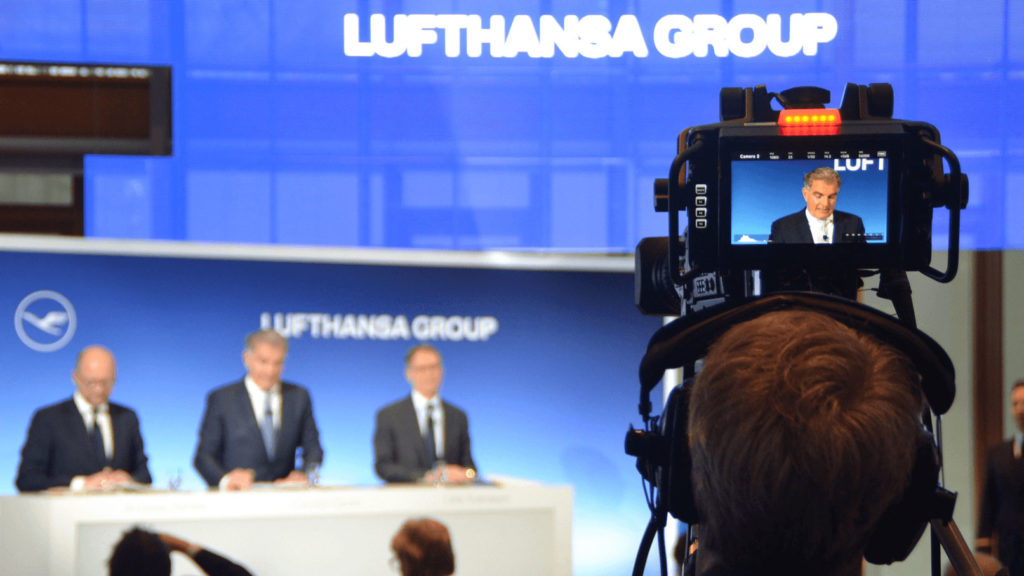 Your partner of choice for digital events of any size
Our production crew can bring top-notch equipment along with decades of experience to your events.
Service is à la carte: If you have the skills to take care of some of it internally, we'll only cover the parts you need help with.
Need professional production support? Just talk to the experts how they can help you. Wether you just need help with SlideSync or other webcast and collaboration tools, professional sound or camera support, on-site connectivity, perfect redundancy or satellite transmission from every corner of the world. They will support with experienced planning and process-oriented realization.
Together we evaluate your requirements and figure out the perfect settings.
Our service portfolio:
Production:
Broadcast technology for Audio, Video, Encoding & Transmission
IP streaming
Redundant streaming systems
Event technology for corporate communications
Interpreting technology
Use of customer infrastructure
Modern equipment
Webcast Operation Center:
Broadcasting studio with satellite uplink
Redundant internet connections
Short reaction time
Pre- & Post-Production:
Video editing
Adaptation & creation of assets
Event Support:
Preparation/ Execution & Postprocessing
Dedicated event support
Modular support as required
Contact person on site, via phone, mail or chat
active monitoring of your transmission/event
optional previous test transmission
Transmission paths
International satellite up- & downlink
Live broadcasting with bidirectional transmissions
internet via satellite, up to 20 mbits
Production vehicles for short-term projects
Training:
Use of technical equipment training courses
Instructions on the handling of Slidesync
Coaching for the implementation of self-service events
Different platforms for different needs
No matter which system you want to use.
MES provides support for all common communication platforms. For example, we can assist you with the implementation of a video call with your own conference system up to the complete AV production with streaming. Our support is as flexible as you need it.
In addition, we offer the evaluation of the right platform in conjunction with you. If required, we can license the corresponding product in
cooperation with our partners.

Professional Service at work
We support many different types of events. Don't think we only know superlatives. Take a look through our photo gallery and get insired. No event is too small, to big or to complex to benefit from the expertise of our Professional Services Team.